Paramount Perks
---
The Waterville Area Chamber of Commerce is pleased to provide its members with the amazing benefits of the Paramount Perks program. Paramount provides amazing service and benefits offered by Paramount Perks can save you money.
My Paramount
---
Paramount members have access to their online portal 24/7, from any device. Members can see their deductible counters, claims, ID card, recent providers and so much more. Go to MyParamount.org to watch a video on all the features.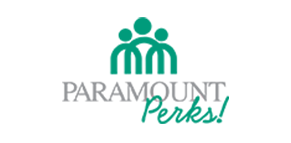 Live Chat
---
Paramount offers its members Live Chat. For some of our members, they prefer to get answers from our Member Services Representatives through online chatting. Live Chat is available Monday through Friday, from 9 a.m. until 4 p.m.
Paramount Perks Details
---
As a member of Paramount, you'll have access to Paramount Perks. Things such as a discounted shopping network, Steps2Care mobile app, personal call center representative, online health risk assessment, and so much more! As a member of your local chamber, you are eligible for special plan pricing options offered through Paramount.